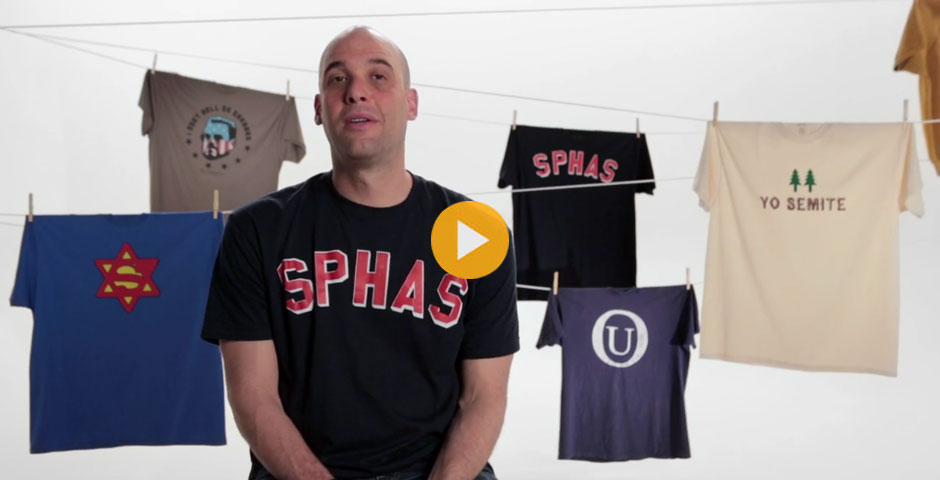 Welcome to our multimedia exhibition exploring T-shirts as canvasses for meditation on contemporary identities.
"Think about your relationships to t-shirts that you've worn and worn out, loved and lost. What was it about that shirt? How did it feel, both materially and immaterially, to walk around with it in public? What did it say and what did it mean? And what about the shirt you're wearing now? How we understand our t-shirts may provide greater insight into how we understand ourselves."
Originally inspired by Shmattes, a traveling t-shirt exhibit that explores Jewish cultural identity in contemporary America, this website is a collaboration between professor Ari Y. Kelman, documentarian Sam Ball of Citizen Film and a team of designers, mediamakers and scholars, including Ari's students at Stanford University.

Student Exhibitions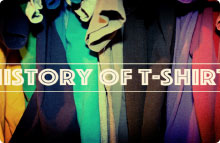 History of T-Shirts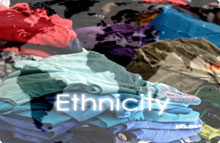 Ethnicity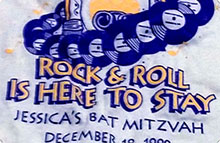 A Jewish Autobiography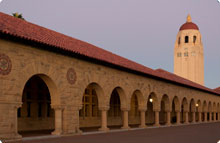 T-Shirts in School
View t-shirt exhibitions by students from the Stanford University course, "Curating Experience" from Winter Quarter, 2015. For more information, email admin@citizenfilm.org.

What Does Your Shirt Say?
Take a picture of a favorite shirt. What does it say? What does it mean? Post it on Instagram with a comment and tag @ethnicteeshirts #ethnicteeshirts. Learn More

Available Now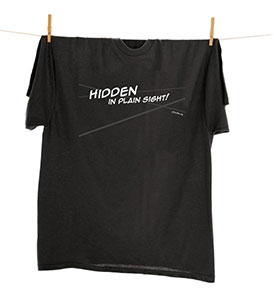 Purchase the Official Shirt
of the Exhibition
Project Partners
Hidden in Plain Sight is a collaborative project that engages with t-shirts and their meanings in several ways, including a seminar at Stanford University, a physical installation at the Contemporary Jewish Museum SF (7.23.15 – 11.01.15), and this website. This new media project was incubated in the New Media in Jewish Studies Collaborative, launched by Citizen Film in partnership with Columbia University's Institute for Israel and Jewish Studies.
Learn More
Museum Installations
In the summer and fall of 2015, Citizen Film designed and produced a physical multimedia installation in the Contemporary Jewish Museum SF Store, curated by Ari Y. Kelman and Sam Ball. Email admin@citizenfilm.org to learn about past events.