What Does Your T-Shirt Say About You?
Over 15,000 museumgoers encountered the "Hidden in Plain Sight!" installation at the Contemporary Jewish Museum SF, July 23 – November 1, 2015. But you can still send in a photo of a favorite shirt for inclusion in our online exhibition!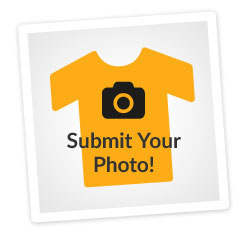 Step 1. Take a selfie
You've done this before right? Take a clear, well-lit photo of you and your T-shirt. Ask a friend if you need help getting everything in frame.
Step 2. Write a short statement
Write a short statement (think 140 characters or less, but write as much as you need) about why you're wearing this shirt and what it says about your personal identity. Don't forget to include the hashtag #ethnicteeshirts.
Step 3. Upload your photo & story
Upload your photo and story to Instagram and tag @ethnicteeshirts. It's that simple!
Recent Submissions
This error message is only visible to WordPress admins
Error: No feed found.
Please go to the Instagram Feed settings page to create a feed.